History | Symbols | Structure | Contacts
Corp! RePublica is a students' corporation of the Institute of International Relations and Political Science (IIRPS), Vilnius University. It is an independent, non-political, social organization, uniting present full-time IIRPS students and its graduates (alumni). One of the main aims of the Corporation is to mass the students of IIRPS for the development of democratic, legal, civil society in Lithuania.
The founders of the Students' Corporation RePublica seeked to establish a strong, creative and active students' organization in the prestigious Institute of International Relations and Political Science of Vilnius University.
RePublica's main aims and tasks are set in the Statute of the Corporation:
– to foster the community of the Institute and to maintain the ties between former and present students;
– to mass students of the Institute to create a democratic and legal civil society in Lithuania;
– to participate actively in creating a democratic education system that would suit the interests of students and guarantee protection of their rights;
– to represent the Institute and to uphold its image in the society;
– to participate actively in ensuring, actualizing and protecting the rights and freedoms of our members in Vilnius University and outside of it;
– to seek good conditions for the students of the Institute to learn and satisfy their socio-economic and mental needs;
– to save historically settled students' traditions and to create new ones;
In other words, the three main areas of our engagement as an organisation are:
Lithuania, Institute, Corporation.
History
Corp! RePublica, a students' corporation of the Institute of International Relations and Political Science (IIRPS), Vilnius University, was founded in 2001, on the 2nd of September in the founding conference. 23 past and present IIRPS students signed a declaration establishing the Corporation and have adopted its statute. Gold, Black and Red was approved as the official colors of the Corporation, and its motto was to be: Loyalty! Science! Nobility!
Founders of the Corporation, September the 2nd, 2001
Indrė Mackevičiūtė, Rima Kabaraitė, Živilė Margevičiūtė, Mindaugas Puidokas, Vidas Varankevičius, Andrius Avižius, Arvydas Paldavičius, Ramūnas Mačius, Simonas Šatūnas, Darius Varanavičius, Andrius Romanovskis, Ieva Valutytė, Eglė Lasauskaitė, Indrė Barisevičiūtė, Ieva Butkutė, Žilvinas Tomkus, Gabrielė Petrauskaitė, Laurynas Jonavičius, Jovita Pranevičiūtė, Tomas Dapkus, Margiris Abukevičius, Vytis Jurkonis, Andrius Grikienis.
In September the 2nd, 2001, at the first conference of seniors, the first council of seniors was elected. This Council had an important task to begin the implementation of admission to the junior, the procedures of becoming a senior, to define the basic rules of the Corporation. Carrying out the founding conferences order, Council allowed all students of IIRPS to freely become seniors. This lasted until 10th of February, 2002 and as a result, the number of Members in the corporation increased several times.
Also, in 2001 Coat of arms occurred, the main symbol of the Corporation which existed until 2004, when it was replaced by the new Corporation's original coat of arms. During the first year came the first edition of Corporations newspaper "Post Scriptum".
In September, 2002 the council renewed itself. Second council from the very beginning focused its attention on the first large-scale event by the Corporation: "Youth of Vilnius ten: NATO's vision for the future". The event was dedicated to mark the invitation for Lithuania to join NATO.
In the spring of 2003 post of Tevunas appeared with the responsibility of training and educating new juniors. As Corporation grew stronger it began to strengthen its links with other Lithuanian Corporations and, as a result, in 2003, during the commemoration of 16th of February, the first meeting between Corp! RePublica representatives and other Lithuanian Corporations took place in the palace of Corp! Neo-Lithuania.
Year 2004 and 2005 was also particularly important for the emergence of symbolism. In the year 2004 corporate band appeared and in 2005, during the conference of seniors, corporate caps were introduced and given to all Seniors.
Meeting with Corp! Romuva Filister Jurgis Žalkauskas in 2006 marked recognition of Corp! RePublica as an emerging corporation. This meeting was especially significant, as Corp! RePublica was also recognized as a successor of corporation with old and long lasting traditions. Symbolically, traditional corporate cup was given to the corporation and an exchange of corporate bands occurred.
In 2006 the flags of Corp! RePublica were consecrated at Vilnius Cathedral.
In 2006, an important and challenging event was international youth forum "Vilnius Conference 2006: Common Vision for Common Neighborhood". The forum was organized to support the Baltic and Black Sea heads of state forum, which was held at the beginning of May, 2006, in Vilnius.
One of the most significant events in 2007 became the support of Estonia with the campaign "We are together! Free and independent!", also known as the "Little Baltic way". This campaign was organised by Lithuanian corporations and youth organisations also corporations and youth organisations from Latvia and Estonia.
In 2007 Corp! RePublica attended the international conference on corporations in Latvia: "Academic Crossroads". It was a valuable and important meeting with the representatives of Finnish, Swedish, German, Polish and the Baltic States corporations. After the conference, Corp.! RePublica seniors visited homes of Latvian corporations Patria, Dzintra and Imeria.
In 2008, with the initiative of Corp! RePublica, a long-awaited convention of Lithuanian corporations, which ended with the signing of declaration of Lithuanian corporations, took place in Vilnius,. Corp! Fraternitas Lithuanica, Corp! Neo-Lithuania,! Vytis and ASD, Corp! Gaja, Corp! Tautito, Corp! RePublica, as well as guests from abroad – corporations Selga and Patria participated this convention.
Symbols
The colours of Corp! RePublica are: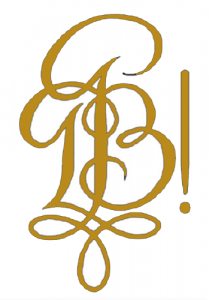 Golden – Golden colour expresses loyalty to Lithuania, Institute and Corporation. Everyone may find this feeling in their hearts differently, but all corporators value and treasure it.
Black – Black is the colour of knowledge and wisdom. Through education, which starts in the Institute, but continues throughout the life, corporators seek wisdom, knowledge and truth. We do not know if we are able to find it, but at least we will not get lost when we have an ideal.
Red – Nobility. The Corporation educates noble people – noble to each other and to everybody. May the ability to rise above our faults and weaknesses and always make noble decisions attend us throughout the life!
Corporation's slogan is "Fidelity! Knowledge! Nobility!"
Corporation's monogram is "Pro Publico Bono!"
Seniors and filisters wear cordons and caps; they also may have rings with symbols of the Corporation.
Structure
Members of the Students' Corporation:
• Juniors – Bachelor level full-time students of IIRPS who have made a junior oath.
• Seniors – Bachelor level full-time or Masters students of IIRPS, who have been juniors for one or two years and have made a senior oath.
• Filisters – ex-seniors and graduates of IIRPS.
• Honorary filisters – philistines of exceptional merit to the Corporation.
• Honorary members – persons of exceptional merit to the Corporation.
Governance
• Senior Assembly – the supreme institution of the Corporation.
• Senior Council – institution which is formed of seniors and performs all the functions of the Corporation's governance and activity coordination, except for those which are directly delegated to Senior Assembly.
• Filister Assembly – deliberative body.
• Filister Council – institution which is formed of philistines and is able to perform advisory, appellate and some decisive functions.
• Check-up Committee – audits the Corporation's finances.
• Coordinators – these members coordinate different areas by order of the Senior Council. (Editor of "Post Scriptum", treasurer, registrar, chronicler)
Contacts
Vokieciu str. 10, 403
Vilnius 01130
Lithuania
Tel: (370 5) 2514146
E-mail: republica@republica.lt